Kodex
Advanced code editor for iOS.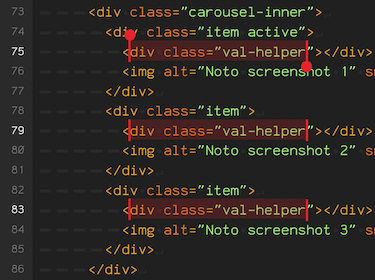 I have always wanted to replace my notebook with a tablet for most of my daily tasks. I couldn't find a code editor for iOS that fit my needs and desires, especially regarding multi-caret edititng, so I decided to write my own.
Kodex has several features I couldn't find in other code editors available for iPad. The main one is multi-caret editing. This feature has become a major tool I consistently use to transform and replicate code, and not having it really hurt my productivity.
This project was started back in June 2017, and it has finally reached the App Store in March 2018. It took several late nights of creating problem solving; studying UIKit, TextKit, and other Apple APIs; and bug solving to reach an MVP.
Some other desktop-class features included in Kodex are:
Customizable key bindings
Regex search-replace, with capture group highlighting
Support for third party fonts (using Configurator system profiles)
Source minimap
Kodex development has been very educational and fun. It makes use of some free software packages, without which it Kodex wouldn't be possible. The list of used packages is listed in the Acknowledgements page of the Settings section. I have also made part of its source available under the LGPL license as the KeyCommandKit library, allowing the entire UIKeyCommand customization feature to be implemented by any App.