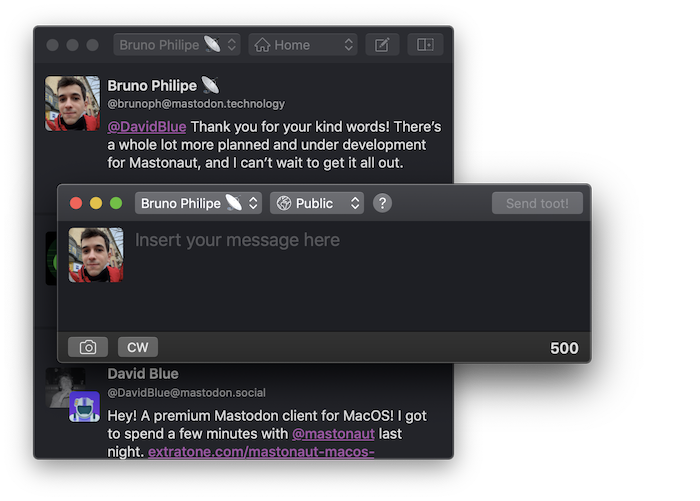 Mastonaut is a client for Mastodon, the distributed social network.
I enjoyed using Mastodon a lot in the past already, but I felt that the experience could be better if I were using it from a desktop app instead of a web browser.
So I started this project back in December 2018, and six months later it's hit the Mac App Store. Mastonaut is still a small app with only the main features of Mastodon, but soon more updates will bring it up to speed with the website, and then further.