Sudoku game for iPad with support for Apple Pencil.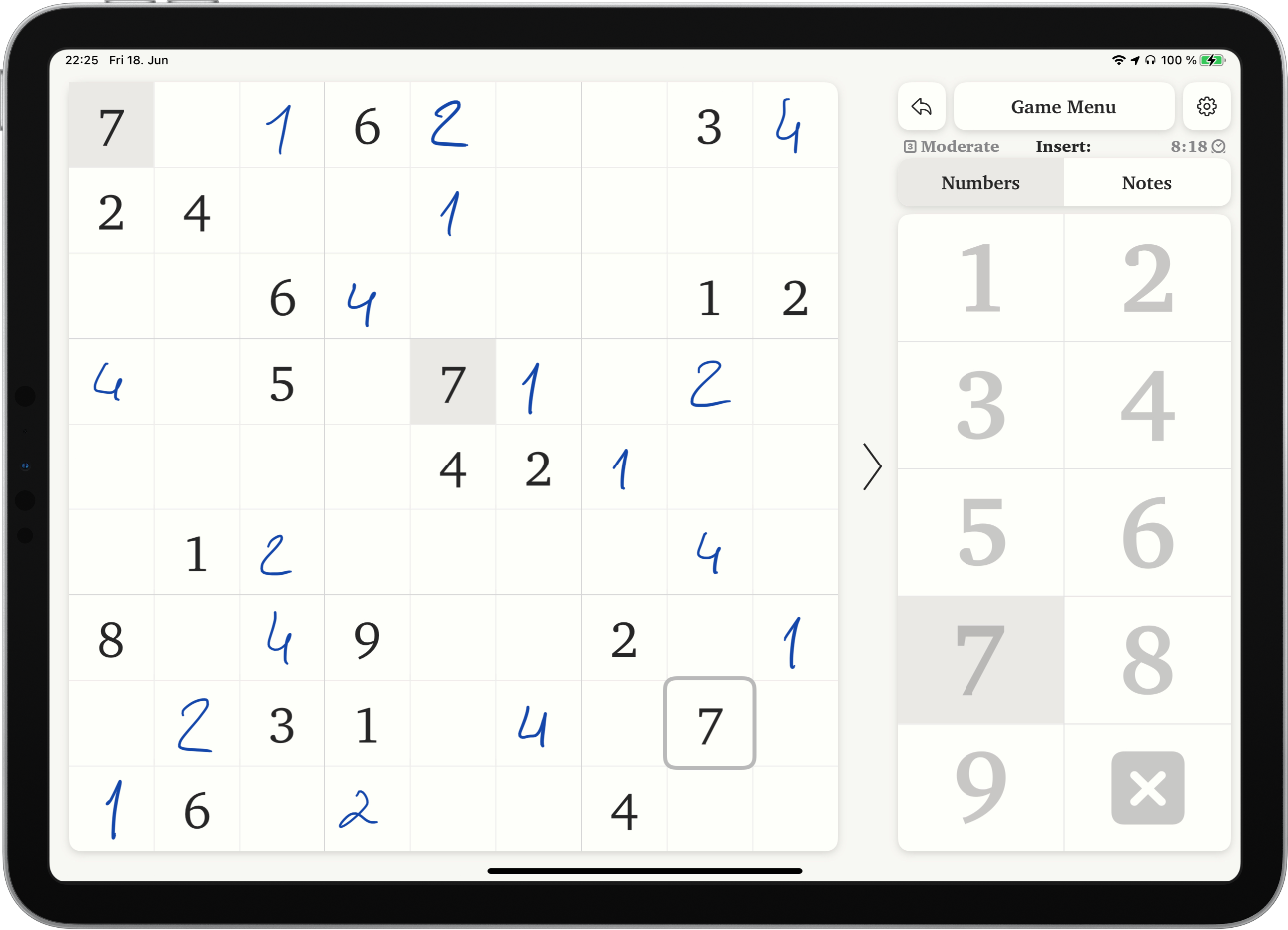 I've been playing Sudoku since I learned about it in middle school. Either on my iPhone or on my iPad, I always have a game in progress that I go back to from time to time.
One day I had an epiphany: Wouldn't it be nice if I could play Sudoku on my iPad with Apple Pencil, writing in numbers and clues just like on paper? After searching the App Store, I could only find a couple of apps that supported Apple Pencil input, but none of them preserved the strokes, kinda breaking the concept of playing like on paper.
So I decided to build it!